Happy New Year to all!!!
I'm currently on College Street absolutely destroying my eggs benedict at one of my fav west end brunch spots. I love the first week of January because I typically ease my way back into my busy routine and always enjoy looking back on the previous year.
Similar to the past, I'm going to take some time and go through a few highlights of each month but to sum it up right here.... the stand out moments of last year was exploring Havana with my partner Andrew, releasing Night on Fire!!, playing 273 gigs, meeting my new niece (born on the same day as me!), hiking in Banff, and receiving visits here in Toronto from my Mum, Dad, and brother.
2018 was SO busy..........
~~~~~~~~~~~~~~~~~~~~~~~~~~~~~~~~~~~~~~~~~~~~~~~~~~~~~~~~~~~~~~~~~~~~~~~~~~~~~~~~~~~~~~~~~~~~~~~~~~~~~~~
January: The biggest highlight in this month was easily going to Cuba with Andrew. I have another blog all about our Havana adventures if you're interested. Here's a quick summary: Andrew got food poisoning (twice haha), I got an explosive heat rash all over my face, we never saw the beach and rarely saw the sun, and yet, we had the BEST time soaking in music, dancing, exploring, and struggling with our Spanish!! I'd love to go back. I found Cubans to be unbelievably beautiful people that take pride in their art and in who they are.
February: My baby niece Grace was born ON my birthday!!! My sister, the fighter in the family, had a long labour, and by the end of it she brought into this world an alarmingly adorable, big-blue eyed, scrappy but happy pudge cake. I wish I could squeeze her cheeks right now! Best birthday gift ever. 
March: The craziest gig in March was joining Mary Margaret O'Hara's circus of enthusiastic St. Patrick's Day lovers at her annual "Martian Awareness Ball"!! I got to the Horseshoe early in the evening. Mary Margaret informed me earlier that there will be about 30-40 other singers so the best thing to do is just jump up on stage whenever I feel the time is right... so I anticipated chaos. Upon arrival, I went straight back stage into the tiny little green room and there was Mary Margaret.... and her sister Catherine! I got kinda nervous so I shyly told Catherine that I'm a fan and asked the two of them if they needed help with anything... one of them told me to go on stage and grab the bags of chips behind the house band that was already playing... so there I was, on stage at the horseshoe for the first time, running in between amps and a live band, looking for chips for Mary Margaret and Catherine O'Hara. Haha!!! It was SUCH an awesome night. I felt like a little leprechaun peering out at this huge world/community that Mary Margaret created. The amount she sparkled on stage was multiplied by millions in person. Tom Wilson rang out an epic rendition of Van Morrison's "Gloria". The O'Hara siblings were so much fun to be around. The Horseshoe was standing room only. And I even received an extremely nice email from Mary Margaret the following day - - it made me feel pretty special, especially considering there were 40+ people involved that night.
April: A few cool things happened this month! One was a workshop for the Durham Music Business college with the business students. I often still feel new and young in the music biz so it was surprising and rewarding to realize how much I've learned over the past 8 years! If anyone that works at a university/college is reading this, just know that I'd LOVE to come in and do a seminar sometime! :) Another highlight was a showcase of my new album at The Dakota. I debuted my new material with a 9 piece band and special guests Roxanne Potvin, Fraser Melvin, Paul Reddick, and Shakura S'aida!! And I SOLD OUT THE DAKOTA!! I was totally overwhelmed, because it had only been a year and a half of living in the city and I felt (and still feel) that my biggest accomplishment so far is being accepted by the music community that I love SO MUCH... and along the way building an audience of people that enjoy my music - to boot! In the last week of April, my Mum escaped the long Edmonton winter and came to visit me. We had laughs and laughs and laughs - - especially when the red wine - in a thermos - in her purse - spilled all over her Jays ticket at the back of the street car... remember that Mum? 
May: Playing the Hammond B3 at the orbit room!! But the greatest memory was when my Dad came to visit for a night! We had the most packed 24 hours of conversation, front porch guitar jamming, recording, and Mother India roti. That day is one of the biggest highlights of my entire year.
 
June: Orangeville Jazz and Blues Fest. We were treated super well and had a great main stage slot! But the BEST part of June was seeing PAUL SIMON!!!! Andrew and I had the absolute worst two seats in the house and it was still so incredible. He played an hour and a half of encores (is that really an encore?).... bridge over troubled water with the string section opening... sound of silence with just his acoustic and one spotlight..... it was epic. We also heard Herbie Hancock in June which was.. insane... I was exhausted after that one haha.
July: I played a double bill with Hilario Duran at Hugh's Room which brought me back to Cuba. After the show we chatted for awhile and he shed more light on Cuba and what the country has been through. His music and conversation was moving. I also debuted at Mariposa Folk Festival!!!!!! This festival has been a bucket list for me and Liz Scott, the AD, put me on stage with The Heavyweights Brass Band and KEVIN BREIT! To be honest, I was really nervous - - the heavyweights and Kevin are extremely talented and versatile musicians. The hour on stage was... complete madness! and mayhem!! Right from the top. Kevin Breit led us all in a James Brown style opening and the energy on stage didn't dip until the whole thing was over. and we were all dripping in sweat. And we got a standing O! I never got around to it, but I recall wanting to write a blog about my experience with Kevin Breit. He's a musical giant but even more than that, incredibly gracious. And funny! Without him actually saying so, he reminded me about how important it is to just be oneself, and that that person is going to be love-able because of how genuine he/she is. The other highlight of July was spending time in Banff with Andrew. I miss the greenery of Alberta a ton, so we took some time to go canoeing and hiking up the big beehive in the rockies. :) :) 
August: August was fun because I played two festivals in Northern Ontario - - one was in Red Rock, the other in Sioux-Narrows Nestor Falls area. Red Rock was fun because the festival takes over the town and I spent a weekend right in the heart of the Red Rock. I shared a billeting house with this amazing guitar player (and amazing human) that invented his own instrument coined "Kalimbatar". His name is Trevor Gordon Hall and you should check him out here: Trevor's website. I also took in a tremendous thunderstorm!!!! Raine Hamilton was on the mainstage, fronting her string quartet, commanding the lightening with her bow! The jagged jolts of light broke open the sky and the campers' and I huddled around a bonfire sharing whiskey and songs. After my last set on Sunday afternoon I jumped on board a12 passenger canoe. We paddled out onto lake Superior and I jumped out to swim!! Then I flew back my soggy and tired body back to Toronto, just to fly to Winnipeg a few days later with my band. Times Change(d) - - one of my top fav clubs in Canada - - as always - - proved to me why! Alex Furlott, Fraser Melvin, Andrew Scott and I had SO much fun playing Winnipeg, and then driving south of Kenora and bunking up in a little cabin all weekend. The boys taught me how to dive hahaha. The first running dive I went for ended in bruises that lasted until September haha. The festival - Moose N Fiddle - was also super fun. It was my second year back and was treated like total royalty! 
September: This was a big month because I released my brand new album Night on Fire!!!! The first release show was at Hugh's Room Live in Toronto - on Sept 29th - and... I SOLD OUT HUGH'S ROOM!!! I'm STILL in awe!! I had my 9 piece band again (singers! horns!), the grand piano, and my friends Dala and Jane Siberry with me. Dala made me cry - they were childhood heroes of mine and just as funny and angelic l as I remember them. Jane Siberry was SOMETHING else!!!! This whole evening deserves another thai-ary entry - I should have written one and never did. Jane was incredible. She was SO funny, brought a pinch of sass, and sang straight from her heart. Every word that she sung was carefully hung in the air with intent so heavy that they melted down over our heads and into our bones. I had a hard time handling all the love in the room from the audience, the musicians, friends, and the staff... the next evening I actually had a small meltdown. It was partly out of sheer exhaustion, but also due to the build up for the album release and this particular show. I mean, I was going down memory lane from the days I wrote the songs to the recording process to the lead up of it physically being in people's hands. Years!!! I'm constantly my own tough critic so to feel inner pride and receive so much love was a lot to handle.
October: BEST MONTH OF THE YEAR!!!! My band from Alberta - that I've been playing with since 2008! - Kyle Mosiuk (guitar), Paul Bergeron (bass), and Andrew Scott (drums) - and I climbed into a van and took over Western Canada! We toured Night on Fire for the almost the whole month. There's WAY too many highlights on this tour alone so I won't overwhelm you because I know this entry is already long! But we had sold out or nearly sold out shows in every single town we played (except for one on Vancouver Island) and that blew my mind!! It was my first time taking a 4 piece on the road for an extended period, and it was by far, the most success I've ever had on a tour. We played theatres, house concerts, and folk society gigs ending with a banger in hometown Edmonton! We also recorded a live show in Calgary through Stampede City Sessions that will be aired on PBS throughout North America right before Austin City Limits!! Wha??!!?!? And the laaaaaaughs.... and card games..... we were/are family!
November: This was my most laid back month of the year and it came at the perfect time. My brother, Joe Nolan, came out to TO for because he ALSO released a new album this year!! A week apart from mine. Isn't that so cool?! It's called Cry Baby and it's seriously incredible. His song "Another Dead Poet" makes me cry every time I hear it! Anyways, he came out for some shows but basically, the two of us just HUUNG for the week. It felt exactly like it used to when we were little kids. Joe has always been my best friend, and we were over-due for some solid re-connecting time. We also binge watched The Haunting of Hill House, along with Andrew, which was the first time I attempted a scary show since high school when I saw The Exorcism of Emily Rose. 
December: Whirl-wind. Whipped by. It was so busy I thought it was still December yesterday by accident. The short of it was that I played a few strings of amazing gigs - my favs being Sue Foley's special guest at The Cadillac Lounge, and getting hired to record pump organ in a studio. I also re-connected with my Alberta band - played a week at the famous Commercial Hotel and was treated like gold at my annual Smokehouse BBQ show. Christmas was split between Edmonton and Medicine Hat. Love the Alberta roads. :)  I played a fiery game of Catch Phrase with my family until 2am on Christmas Eve and goofed around non-stop with my two nieces. The best Christmas present I received was a totally unexpected one! My mum, got up and announced to the living room full of people, that she was going to give me a piano recital!! But not without a heartwarming speech - she explained about the importance of a good teacher in one's life and how they can affect a person for the rest of his/her life. She took lessons as a little kid but hasn't practised the piano since her awful experience with a teacher. My mum used to drive me over an hour each way to my piano lessons, so I grew up with weekly quality bonding time with her (which was special in a household of 6 people!), telling her all about the good or sometimes bad lessons I had... it was so cool that the piano recital tradition came full circle. Anyways, she had been preparing two pieces and performed them for my family and I and it was the most beautiful gift I may have ever received! It was so touching and I love the way my Mum plays. Music stays with people for forever; it's so powerful.
~~~~~~~~~~~~~~~~~~~~~~~~~~~~~~~~~~~~~~~~~~~~~~~~~~~~~~~~~~~~~~~~~~~~~~~~~~~~~~~~~~~~~~~~~~~~~~~~~~~~~~~
If you read all the way to the end, WOW! and THANK YOU! I know I said this last year, but I'm going to try and make more of an effort this year to write frequently. Exciting things are constantly happening and it feels good to reflect on them. Thank you to EVERYBODY in 2018 that hosted me, bought my new album, made me laugh, and in general - fed my soul! I think it's safe to say that it was the craziest year of my life thus far, and I've never felt more supported than right now. I wish ALL of you Thai-ary readers a healthy and meaningful 2019, and from the bottom of my heart, thanks again for reading!!
xoxoxo JT
~~~~~~~~~~~~~~~~~~~~~~~~~~~~~~~~~~~~~~~~~~~~~~~~~~~~~~~~~~~~~~~~~~~~~~~~~~~~~~~~~~~~~~~~~~~~~~~~~~~~~~~
What's next? This upcoming Tuesday I fly down to Mexico to take part in a blues festival!! It's a fundraiser for an orphanage in Ixtapa. THEN I come back and play at The Maple Blues Awards Ceremony! Oh yeah! I've been nominated for Piano Player of the Year at the Maple Blues Awards...!!! THEN LATER, this upcoming spring, I tour the US for the first time! I also hope to get in some cross country skiing thanks to my main squeeze for spoiling me at Christmas!!!
Always on the go.....  
<3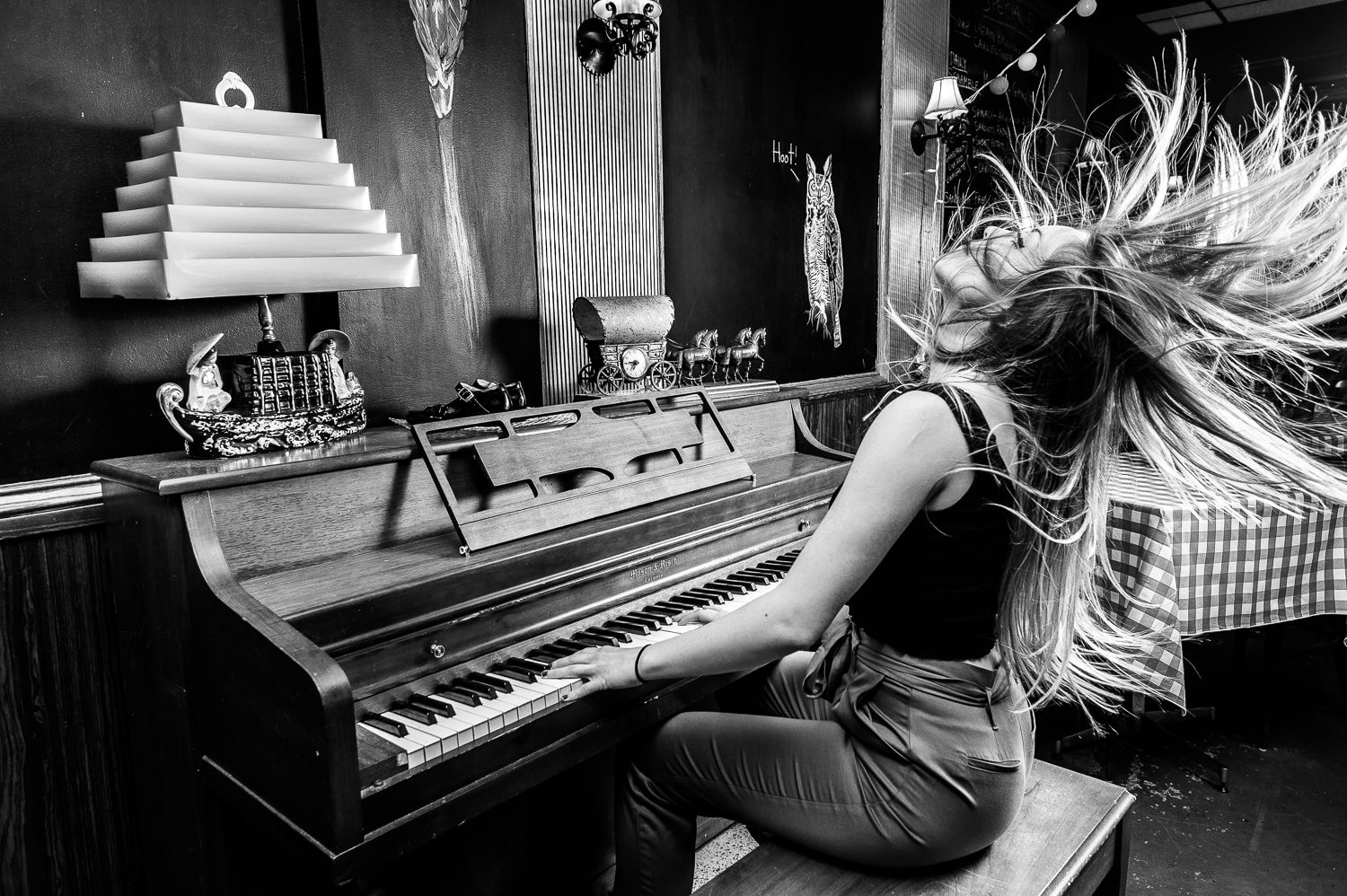 The photograph was taken by the insanely talented artist Scott Doubt.